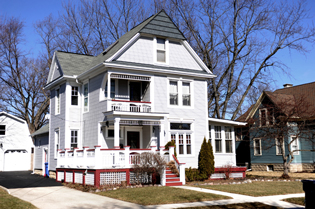 Our Approach
J & J Remodeling's dedicated staff is always ready to serve their clients. Choose your siding, windows and roof system from the comfort of home. We offer free, in-home estimates and will gladly assist in deciding what is best for your family or your business. Your home can be energy efficient, maintenance free, and beautiful - call today!
You could also call this heading "Our philosophy" or "Our vision." This is the place to talk about what drives you and your business and what's unique about your process. What you write here should be something distinct and interesting about your business that sets it apart from others in the same industry.
Next Steps...
Let us help you make your house a home. We will come to you and bring selections so that you never have to leave your couch. Call or email us to schedule an appointment.
800-